Translating the knowledge generated from Science into new or improved products and services is crucial to providing economic gains for industry and society at large. M2i has an impressive track record in turning scientific outputs into value for business.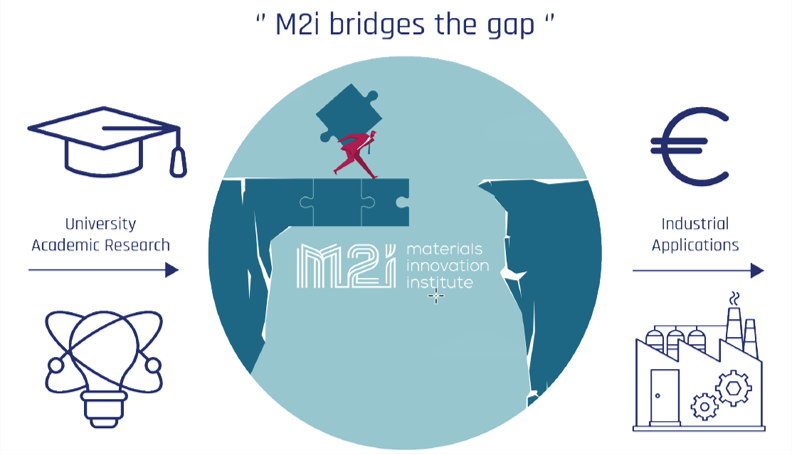 Bringing science into business
M2i can help you to identify the scientific outputs (existing or yet to be generated) that can solve a problem currently hindering the growth of your company or which can bring added value to your business. The result will be an improved product or process, or higher materials or energy savings.
If you would like M2i to contact you and discuss with you the possibility of collaboration, please complete the contact form. Please include a short description of your materials research problem. Of course we will treat this information confidentially.
Showcases – replicable successes
A portfolio of over 100 cases in which the scientific outputs generated substantial long-term economic benefits is available, and all of these cases are replicable successes. We have included a sample of these showcases to give you a taste of what our cooperation can bring about.
Project in the Spotlight: Celebrating the Remarkable Recognition of AiM2XL at the 2023 TEKNOWLOGY festival of NWO
Andrea Conrad
2023-08-10T07:56:26+02:00