Different from the role M2i plays in national programs, in which we develop and acquire funding for research proposals for our customers (industrial partners), when seeking success in the EU arena M2i is an equal partner. In this role our main value is to accommodate the diverse academic and industrial interests in a framework that will prove successful among tough competition. M2i has a long track record of research activities in the materials arena, with insights in both the scientific content and industrial needs, which translates into high quality proposals.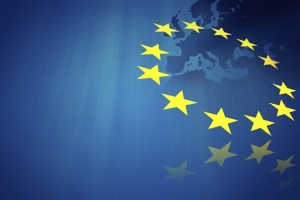 Great effort is required to set up a successful European proposal, and therefore the strategy of M2i in coordinating EU projects is a high level of selectivity (strong scientific concept, best-in-class research partners) and a timely start to preparations, usually one year in advance of the Call closure.
If you are interested in discussing possibilities for cooperation in European consortia for Horizon 2020 (especially NMPB and FoF), INTERREG, RFCS or other instruments – please contact Iulia Degeratu: i.degeratu[at]m2i.nl.
Running EU projects:
ASPECT – Advanced Simulation and Control of Tribology in Metal Forming Processes for Consumer Goods and Transport Sectors
Anniek Enserink
2021-06-30T16:32:40+02:00
News about EU projects:
Anniek Enserink
Watch the first Grade2XL movie and learn all about the project and its partners.
Anniek Enserink
Last week, on 15 June 2021, the Final ASPECT Event took place as an online event. The ASPECT project ran for five years and was funded from the INTERREG North-West
Anniek Enserink
On 15 June 2021, the final event of the INTERREG project ASPECT will mark the end of the project.  Watch the teaser and register for the event.
Anniek Enserink
We are happy to invite you to a Practical Training in 'temperature-induced friction influence in sheet metal forming processes', which will take place on the 18th of June 2021 online
Closed EU projects:
Prediction of Stainless Steel Performance After Forming and Finishing
M440
2019-10-23T11:30:29+02:00
ERA-MIN: ERA-NET on Non-energy Industrial Raw Materials
M440
2019-10-23T11:30:39+02:00
ICMEG: Integrated Computational Materials Engineering Expert Group
Anniek Enserink
2019-10-23T11:30:46+02:00
BASEFORM – Bainite and second-phase engineering for improved formability
Anniek Enserink
2019-10-23T11:30:54+02:00
SYNAMERA – Combining R&D to structural funds for Materials Innovation
Anniek Enserink
2019-10-23T11:31:05+02:00
MANUNET III – ERA-NET on Manufacturing technologies
Anniek Enserink
2019-10-23T11:37:11+02:00