Meeting Materials 2018  |  11 December, Noordwijkerhout
Meeting Materials 11 December
-public event-
What began in 1997 as an annual meeting for the Dutch materials science community, existing of a dozen researchers, students and our industrial partners has blossomed into an invigorating event about innovations in materials. This year we again expect over 300 participants, representatives from SME's to renowned industrial manufacturing companies, and from international universities and research institutes. This year the Program consists of interesting workshops and presentations and of course a lot of opportunities to expand your network.
Meeting Materials is open for everyone who is interested and involved in materials development. The conference is an opportunity to learn about the latest insights and developments in the field of innovative and smart materials, along with ways in which these materials can stimulate economic progress and a sustainable society.
This day is co-supported by our sister institute in Belgium Strategic Initiative Materials in Flanders (SIM), Brightlands Materials Center (BMC) in Geleen and Bond van Materialenkennis (BvM). The event is co-funded by the MIT-funding for Network-activities of the TKI HTSM.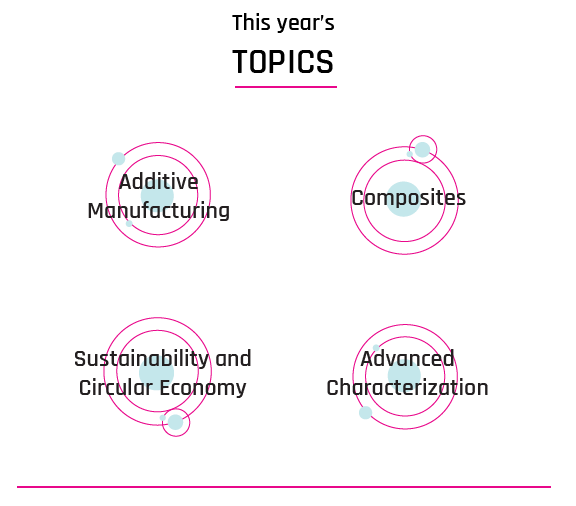 M2i Conference for community 10 December
-private event by invitation-
The first day of the conference, Monday 10 December, is traditionally only accessible for M2i and its partners. The program consists of an interesting mix of key note presentations about developments in materials innovation and parallel sessions offering an in-depth insight in research projects. For more information about the first day, please visit M2i intranet.
When you have any questions about our event, please contact conference@m2i.nl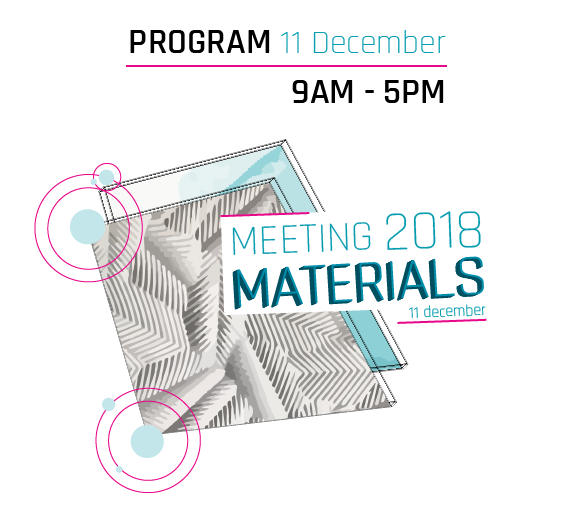 Seminars
Additive Manufacturing | One of the seminar speakers is Kris Binon (Flam3D) who will be discussing why we are still talking about AM.
Composites | Marcus Kremers, Chairman CompositesNL / CTO Airborne will be one of the seminar speakers on composites.

Advanced Characterization | Prof. Dr. Joris Dik (TUD) is one of the presenters for the "Smart*light project. He will present Applications in Cultural Heritage Studies but more topics will be discussed.
Sustainability and circular economy | Within the field of design and engineering there is a lot happening on circular economy and sustainability. Experts within this area of expertise are invited to share their work. More names within each seminar are to be announced soon.
The full program will be online once all the names are confirmed.
Keynote speakers

Prof. Paul Breedveld (Bio-Inspired Technology Group)
Paul will discuss Bio-Inspired Medical Technology
Theo Salet (TU/e)
Theo is a leader in 3D printing of concrete structures and will share his knowledge with the audience
Prof.Dr.Ir. Ton van den Boogaard (UT)
Ton will discuss Digital twins in material forming
Elevator Pitches
Again we will organize the Elevator Pitch session this year. SMEs or start-ups involved with material development are invited to participate in this session. A unique opportunity to catch the attention of a very diverse audience with a 90 seconds presentation
Exhibition of expertise
All participants of the Elevator Pitch can display their products and services in the central hall during the length of the conference and can invite their audience to meet there.
Interested in joining? Please email your input to conference@m2i.nl

Drinks!
For a festive closure of the day we would like to share a drink with everyone who has made this day an inspiring one. This moment is also a great opportunity to connect with the materials innovation community.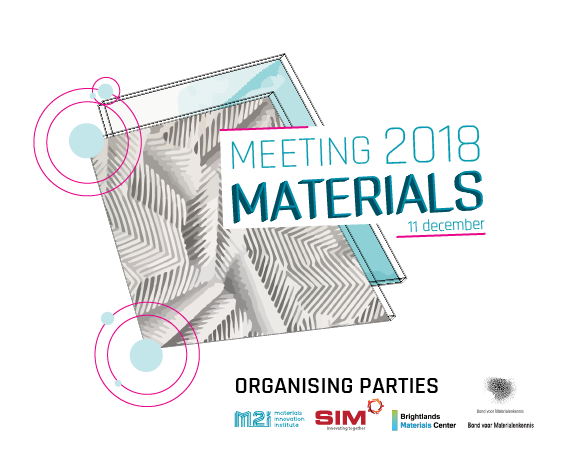 Free admission
Registration is now open. Please note that admission is free, but space is limited (no-show will be charged).
Don't forget to register! We hope to see you on M2i Conference and/or Meeting Materials
Location
This year our conference will be at Leeuwenhorst Conference Centre in Noordwijkerhout.
Hotel NH Noordwijk Conference Centre Leeuwenhorst
Langelaan, 3
2211 XT Noordwijkerhout – Nederland
+31 25 237 8888
– This event is co-funded by the MIT-funding for Network-activities of the TKI HTSM –