Project Description
Key information:
EU funding: € 2.266.689 Million
Total budget: € 3.777.816 Million
Duration: 52 months [August 2017 – December 2021]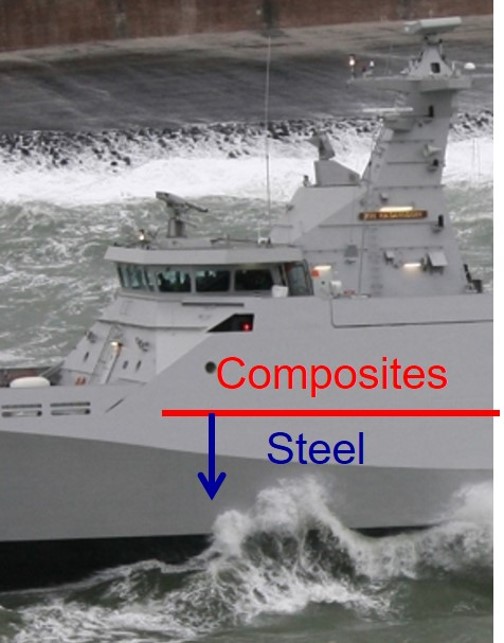 The challenge:
At present, there are no certification guidelines to orient the naval industry when certifying new designs using hybrid assemblies (adhesively bonded, composite to metal connections), which limits their application to secondary structures. In QUALIFY, a multi-scale testing plan will be implemented by a consortium of 11 partners, to provide reliable insights into the long-term performance of hybrid joints operating in demanding marine environments. This will ultimately enable the increased use of adhesively bonded hybrid structures in primary structures in shipbuilding, and will also generate spin-offs to other industries.
Project objectives:
QUALIFY will remove the barriers that currently prevent the application of adhesively bonded structures in primary structures, through an innovative combination of tests and techniques.
The project will pursue the following three main objectives:
Evaluate the long term structural performance of the adhesively bonded hybrid joint under representative operational and environmental conditions;
Develop a reliable inspection and maintenance methodology for adhesively bonded hybrid joints;
Develop a procedure (Guidelines) for the qualification of adhesively bonded hybrid joints in primary structures in marine applications.
Role of M2i:
M2i is leading the QUALIFY project and performs technical and non-technical tasks in different work packages.
(WP0) Project initiation: including proposal coordination and writing, consortium building
(WP4) Project management and contact point with the EU
(WP3) FE simulations and material model development to describe the behavior and failure of hybrid adhesive joints and environmental loading and fatigue
(WP5) Dissemination and communication
Consortium:
The approach proposed requires a combination of capabilities and experiences not available within the national borders of individual participants. A blend of expertise is needed, which our consortium brings together.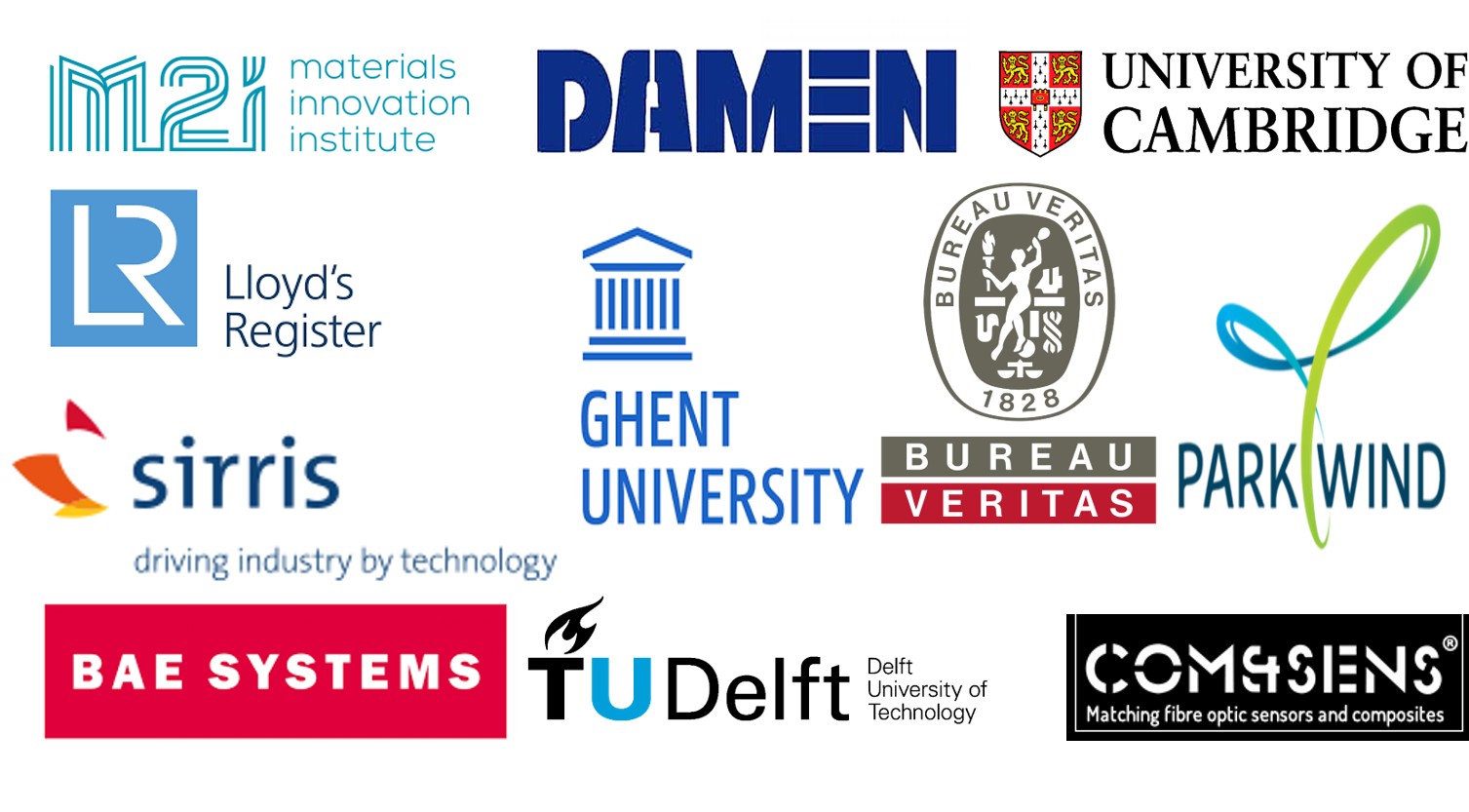 Technische Universiteit Delft
Materials Innovation Institute (M2i)
Cambridge University
DAMEN SCHELDE NAVAL SHIPBUILDING
Bureau Veritas Marine & Offshore SAS
Universiteit Gent
Com&Sens
Parkwind
Lloyd's Register EMEA
SIRRIS
BAE Systems Naval Ships
MOCS BV
Onderzoekscentrum voor de aanwending van staal N.V.
Defensie Materieel Organisatie
Vereniging Industrieel Oppervlaktebehandelend Nederland (ION)
Netherlands Maritime Association
Polymer Maritime Development
Dow Belgium B.V.B.A
SE Blades technology B.V.
Flanders' Maritime Cluster
Expected outputs:
The following outputs will be delivered by the project:
Tests to assess the sensitivity to the environment of the adhesive material properties and the structural performance of the joint – at different scales;
Tailored equipment to evaluate the performance of the hybrid joint under combined loading and environmental conditions;
Accelerated tests type 1 = Rapid determination of basic fatigue properties for design purposes – at different scales;
Accelerated tests type 2 = Testing of corrosion assisted fatigue to evaluate components in a representative environment and at different scales.
Monitoring and inspection protocol;
Structural health and condition monitoring tests;
Guidelines for the qualification of adhesively bonded hybrid structures in primary structures for marine applications.
For more information please visit the project website at: https://www.qualify-euproject.nl/