On June 30th, the Nationaal Groeifonds committee gave a positive advice for the granting of the Groeien met Groen Staal (Growing with Green Steel) proposal. This programme is a plan to make the Dutch steel sector more sustainable by 2030, and fully CO2-neutral by 2050. To this end, the Netherlands is developing a technological lead, through which the country will not only work towards climate goals but will also become more economically competitive. Read more about the announcement here (DUTCH).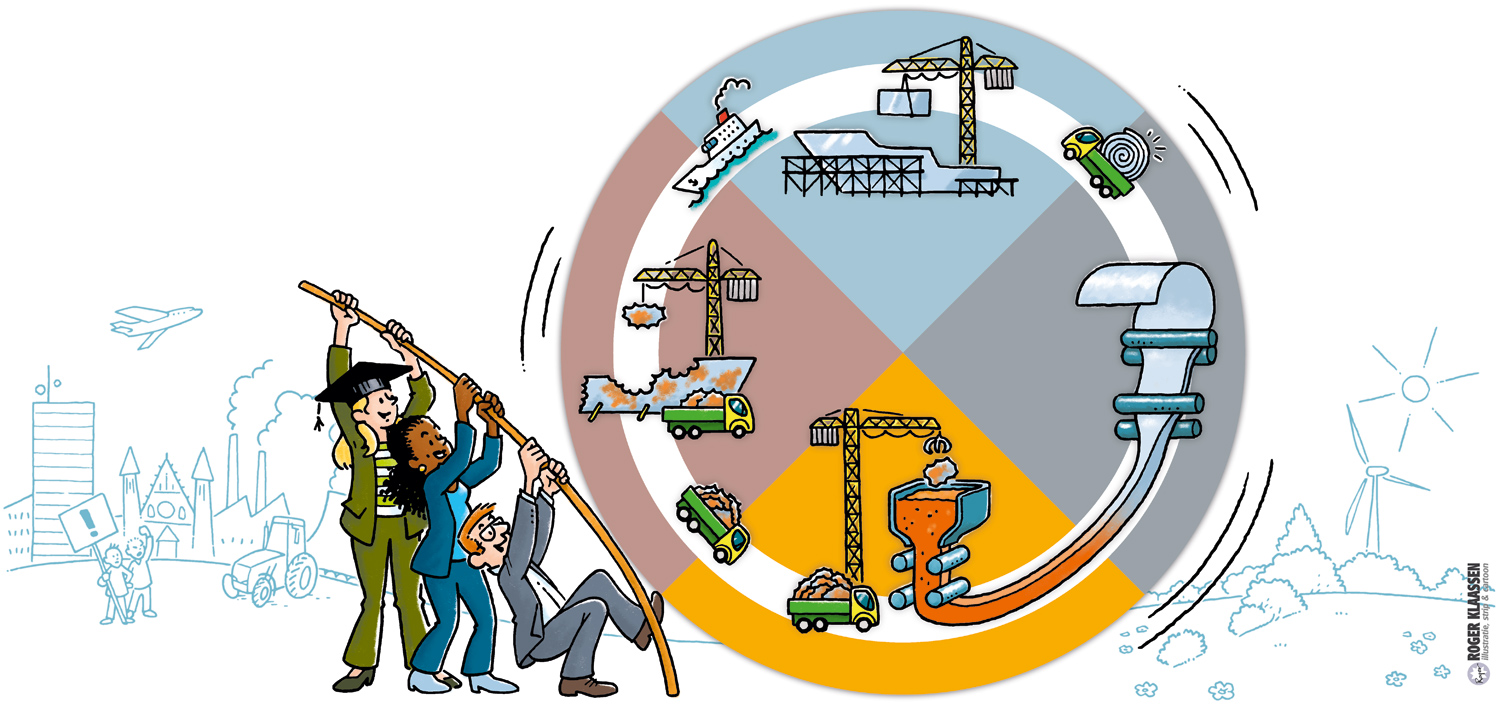 The consortium consists of 30+ partners, covering the full steel cycle, from system change and sustainable production, through processing and circular use, down to the recovery. While the latter four focus on technological development through the entire value chain, the topic of system change focuses on the organisational changes necessary within factories and value chains and at the societal level. During the programme, a number of low-emission demonstrators and pilot plants will be built, and they will be developed to become emission-free by using hydrogen and sustainably generated electricity. This way, the processes will be made ready for use to improve and replace the current processes. The necessary technological knowledge will be developed in partnership with industry and Dutch research institutes.
The power of this proposal lies in its integrated approach towards the entire value chain and its attention to societal consequences.
M2i spearheads this programme and is excited to be part of the green transition of the Dutch steel industry.