The winners of the 2022 edition of the Grade2XL Additive Manufacturing Challenge have been revealed during the M2i Meeting Materials conference held in Noordwijkerhout (NL) on 13 december 2023.
The winning team is coming from IRT Jules Verne, a research institute based in Nantes, France. The winners were invited to the M2i conference to receive their prize, and got the chance to visit RAMLAB facilities and to initiate discussions with the team in charge of the manufacturing of their part.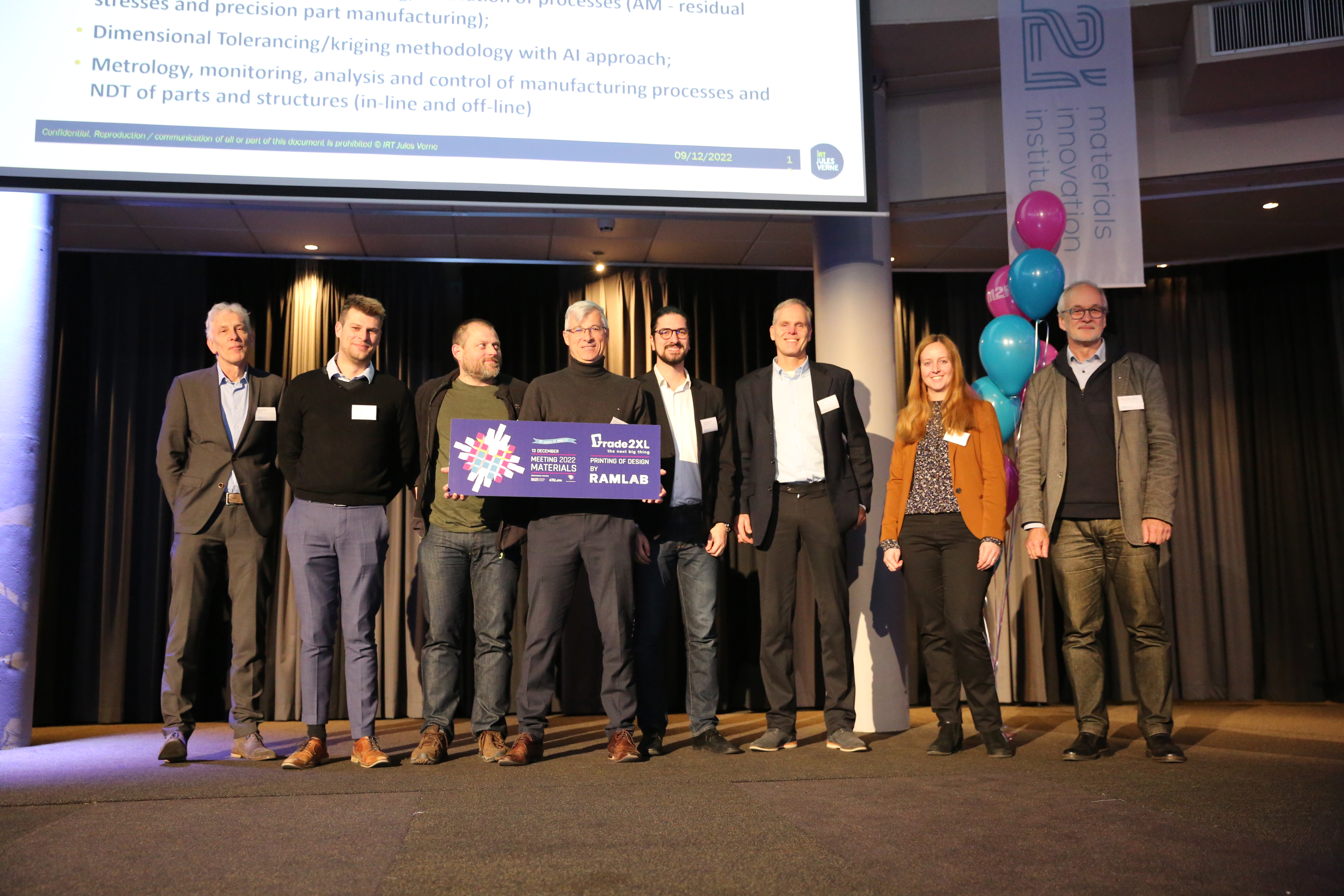 About the winning team
Julio-Cesar DE LUCA (Team Leader) is Senior R&D Engineer with PhD in Mechanical Engineering (Noise and Vibration) and Master in Metrology. Currently he is the European Technical leader at IRT Jules Verne. Serge PRIGENT (Conception AM Pale Pelton) is Expert Additive Manufacturing and WAAM, team leader of the team Process Manufacturing Metals. Viktor VAVRA (AM Technician – CAD drawing) is Technician Senior in mechanical conception and Additive Manufacturing part design and production.
Check out the interview with Julio Cesar DE LUCA, PhD, European Technical Coordinator at IRT Jules Verne about their winning design on grade2xl.eu!
The Design contest will be held every year in December until at least 2023, with submission deadlines beginning November.
Want to stay up to date on all Grade2XL news, subscribe to the newsletter here.