Meeting Materials 5 April 2022, Noordwijkerhout
-public event-
24th Meeting Materials
What began in 1997 as an annual meeting for the Dutch materials science community, existing of a dozen researchers, students and our industrial partners has blossomed into an invigorating event about innovations in materials. This year we again expect over 300 participants, representatives from SME's to renowned industrial manufacturing companies, and from international universities and research institutes.
This year the Program consists of interesting workshops and presentations and of course a lot of opportunities to expand your network. Day 1 (4 April) is a private event for the M2i community only. The program for day 1 can be found on the M2i Intranet.
Meeting Materials is free of charge and open for everyone who is interested in materials development. The conference is an opportunity to learn about the latest insights and developments in the field of innovative and smart materials, along with ways in which these materials can stimulate economic progress and a sustainable society. This day is co-organised with 4TU.HTM and supported by the Bond voor Materialenkennis (BvM).
Additive Manufacturing Design Contest for Young Engineers
During its annual conference Meeting Materials, M2i will organise an open Additive Manufacturing Design Contest for young engineers. We therefore challenge all young engineers and researchers to design a novel product, to be printed with wire arc additive manufacturing.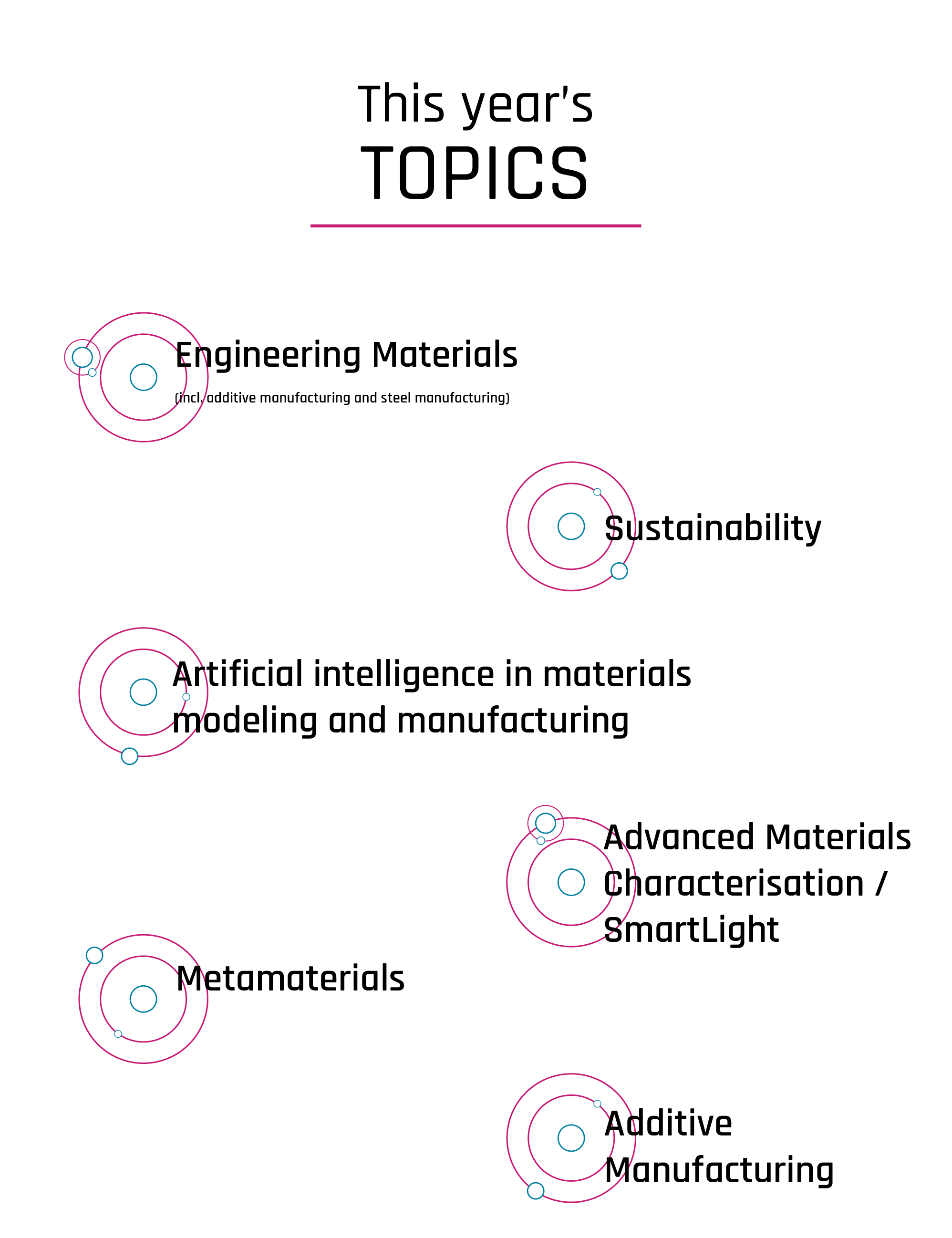 Elevator Pitches
Again we will organize the Elevator Pitch session this year. SMEs (MKB) or start-ups involved with material development are invited to participate in this session. A unique opportunity to catch the attention of a very diverse audience with a 90 seconds presentation.
Exhibition of expertise
All participants of the Elevator Pitch can display their products and services in the central hall during the length of the conference and can invite their audience to meet there.
Interested in joining?
Please email your input to conference@m2i.nl.
Keynote speakers
Prof.dr. Ad van Wijk – Why hydrogen as zero carbon energy carrier, feedstock and reducing agent?
Ad van Wijk is part-time Professor Future Energy Systems at TU Delft, the Netherlands. He is guest professor at KWR Water Research Institute to develop and implement the research program Energy and Water. He is special advisor to Hydrogen Europe, representing European industry, national associations and research centers to develop European hydrogen policies with the EU commission. And he holds several advisory and supervisory board positions.

Dr. Paul Behrens –
Paul Behrens is a British author and academic in environmental change at Leiden University. His popular science book, The Best of Times, The Worst of Times: Futures from the Frontiers of Climate Science (Indigo Press 2021) describes humanity's current trajectory and possible futures in paired chapters of pessimism and hope. His research and writing on energy, food, materials, and climate has appeared in scientific journals and media outlets such as The New York Times, Scientific American, Politico, Nature Sustainability, Nature Energy, Nature Food, PNAS and the BBC.
Prof.dr. Albert Polman – Duurzame MaterialenNL – sustainable materials solve big societal problems
Albert Polman is program leader at the NWO-Institute for functional materials AMOLF, professor of photovoltaic materials at the UvA, co-founder of Delmic BV, and member of the steering committee that composed the Groeifondsproposal Duurzame MaterialenNL with over 300 supporting parties.
Last Year's Special topic – National Agenda Materials
– (by Prof.dr. Albert Polman)-