M2i is proud to announce that the Grade2XL proposal on functionally graded materials for additive manufacturing was selected for funding in Horizon 2020.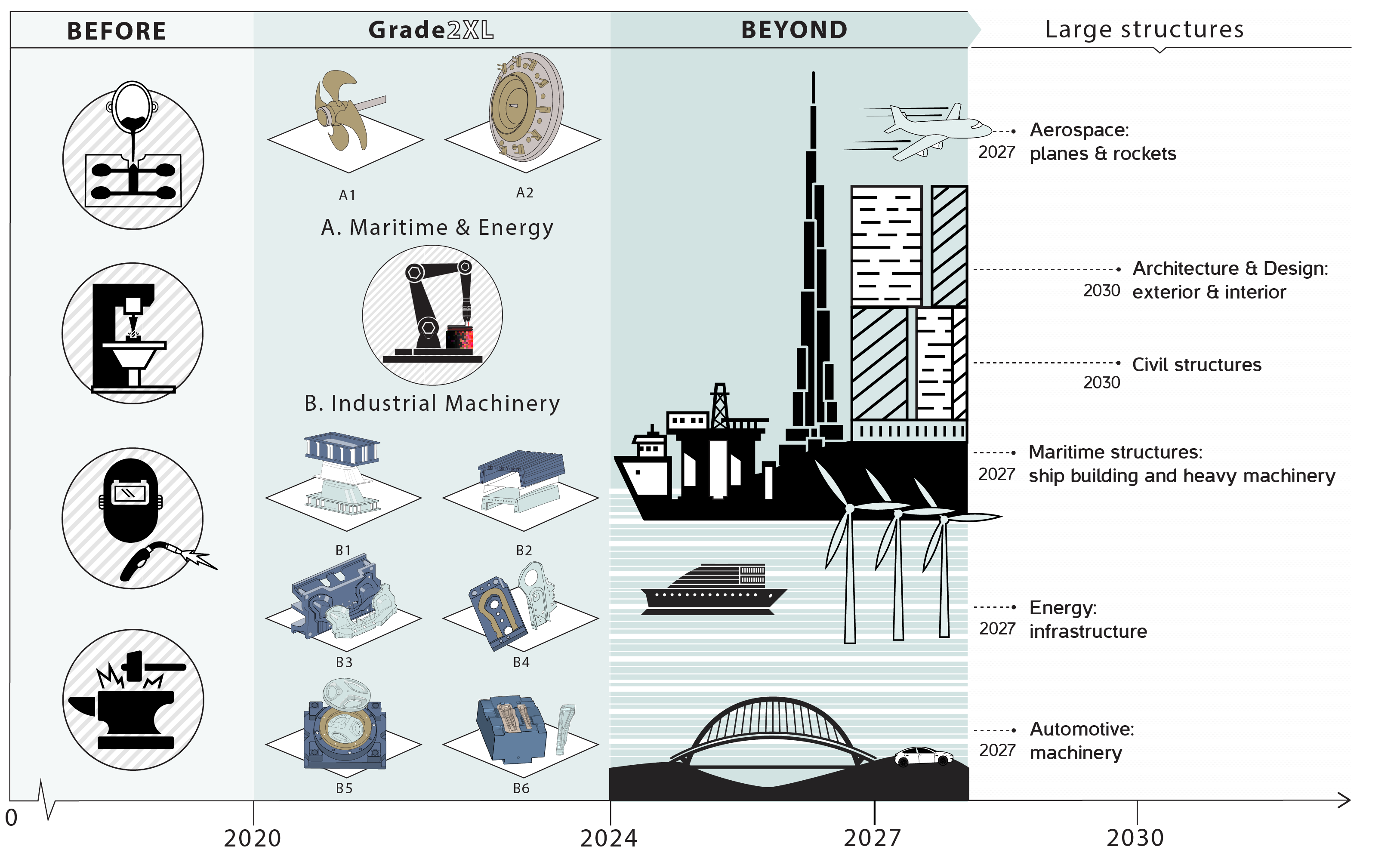 The Grade2XL consortium, led by M2i, gathers 21 partners from eight European countries, top innovators in the field of wire arc additive manufacturing such as RAMLAB, TU Delft, CEA, Naval Group and pioneering companies like voestalpine, MAN Energy Solutions, EDF, Villeroy&Boch, GKN Aerospace, Gorenje and Kuznia Jawor. See here for the full Grade2XL consortium.
The project, which will start in March 2020, will demonstrate the potential of multi-material wire arc additive manufacturing (WAAM) for large structures. Grade2XL will deliver multi-material products of superior quality and performance, cut lead times by up to 96% and enable massive savings for the maritime, energy and industrial machinery sectors. These outputs will roll out to other  industries with similar key performance indicators and become an attractive investment opportunity for SMEs. More information will follow soon.