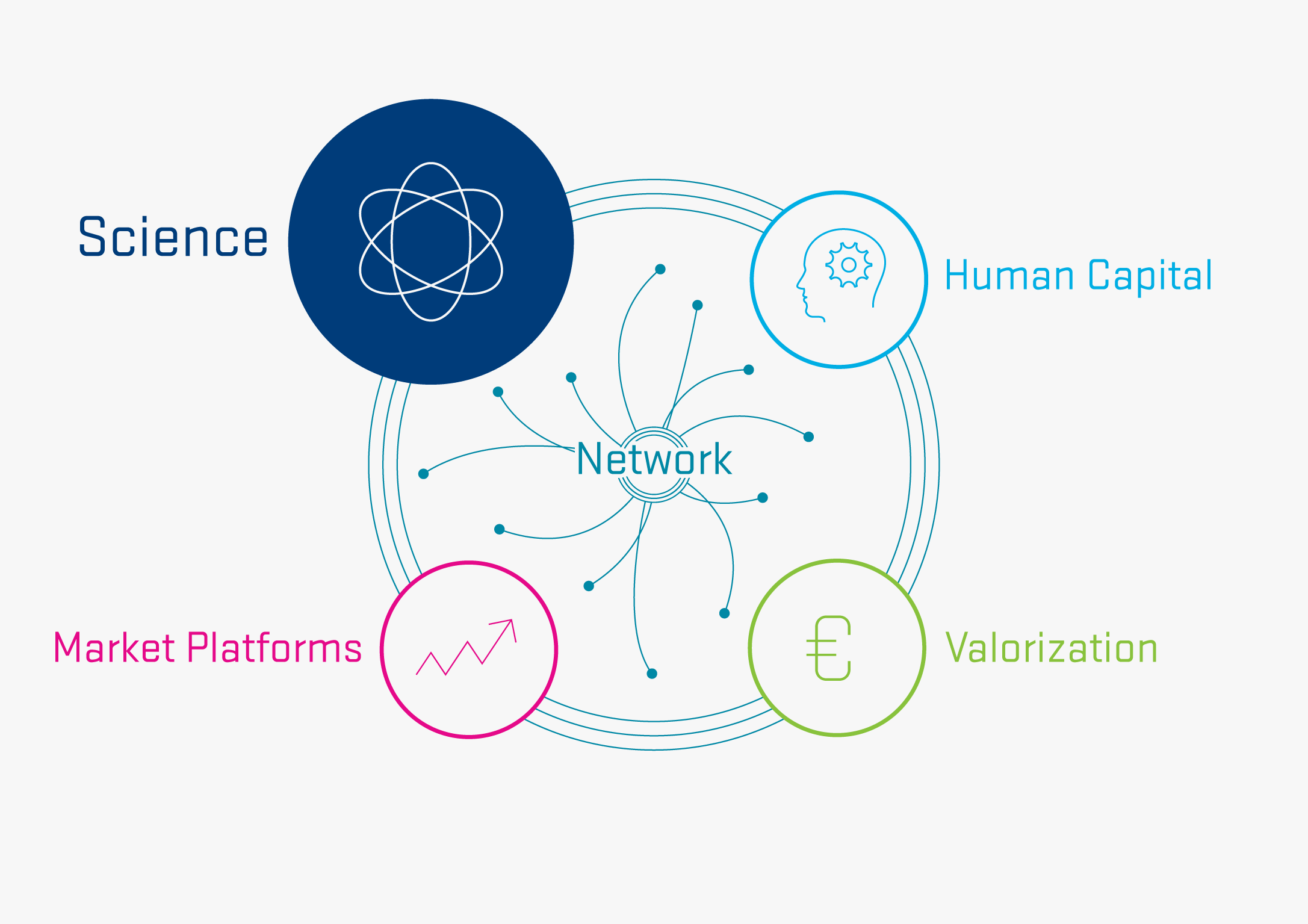 We enable and manage materials-related projects between industry, academia and research institutes. As a network organization, we have excellent insight in materials-related activities in The Netherlands and Europe. We realize custom-made solutions by defining dedicated projects and looking for partners with the right expertise or to share development costs.
By sourcing the optimal type of Dutch or European funding we help to reduce industrial investments costs. A significant proportion of our projects are organized in cooperation between M2i with NWO (Nederlandse Organisatie voor Wetenschappelijk Onderzoek) and industry. M2i manages the portfolios of projects, ensuring timely reporting and progress meetings and offering researchers a platform for sharing their activities in cluster meetings and conferences.
M2i arranges funding to support materials research and innovation. In a partnership agreement with Technology Foundation STW we streamline the funding of materials research projects in the Netherlands. Read more under High Tech Materials projects.

M2i identifies the most suitable providers of solutions to meet industrial needs in full-fledged R&D programs.
M2i is the main 'shopping' point for our partners in setting up, or praticipating to, complex European initiatives on materials research and innovation. 

Meet our Program Management Team